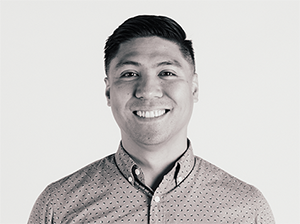 Salvador Orara is an Educator, Creative Technologist, and Media Designer focusing on the impact of emerging and latent technologies upon the experiences of everyday life and the practice of design. His work involves future studies, design thinking, speculative design and creative technology; among other creative frameworks to develop narratives and strategies about the past, present, and future.
As an Educator his focus is to instill empathetic, ideation, creative strategies to enable individuals and organizations to shape the practices of design into modular, malleable and transformative forces of disruption, innovation, and change. 
Recently, Salvador was the Lead User Experience Strategist at Jaguar Land Rover's Global Digital Development Portland Hub, where he led and managed cross-functional teams to adopt and apply user-centered methods within agile software development to build and test prototypes for future in-vehicle infotainment.  
As a design entrepreneur, he founded The Rare Studio: an independent creative technology studio which partnered with early-stage and established companies to provide them with design services and training, while educating the designers performing them; seeking to shape a business model that thrives on the gaps of design education and industry practices. Prior to his personal endeavors, he was a Senior Multidisciplinary Designer at The Map Office; a design startup that was absorbed by Pentagram. Salvador earned his Master of Fine Arts in Media Design at Art Center College of Design, Pasadena, CA; and his Bachelor of Fine Arts in Graphic Design at the University of the Arts, Philadelphia, PA.
University of Portland

https://up.edu
Salvador is the Innovation Professor of Practice and Director of Innovation at the University of Portland. His mission is to add a new aspect to a students' learning by building upon their expertise and developing an interdisciplinary innovation mindset to solving complex problems that involve the human and societal dimensions. The new innovation minor is a campus wide offering housed in the Shiley School of Engineering. Classes offered through the innovation minor include: "Problem Solving and Imagining New Futures,"  "Design Ethnography and Usability," "Critical Making and Prototyping," and "Collaborative Innovation Practicum."